Advertising is set to regain a bigger role in media economics as subscription content services add new ad-funded offerings, according to a 2023 forecast.
The 2023 Media Trends report from media agency network dentsu International - whose agencies include Carat, dentsu X and iProspect - spotlights 10 trends executives across the group believe will bubble-up in 2023.
Chief among them is new ad-supported offerings from Disney+ and Netflix. They are services which have epitomised the recent booming era of subscription video-on-demand.
"However, times are very different now," the report says, citing three factors:
a slow-down in subscriber acquisition.
the spiralling cost of premium entertainment production.
suppressed demand from consumers bitten by cost-of-living increases.
In early 2022, we wrote how "Media's fourth wave could mean an advertising renaissance" - how these factors are likely to return advertising to increased prominence within media economics.
And dentsu agrees, urging brands to explore new opportunities in ad-funded channels, including ad-funded content and product placement.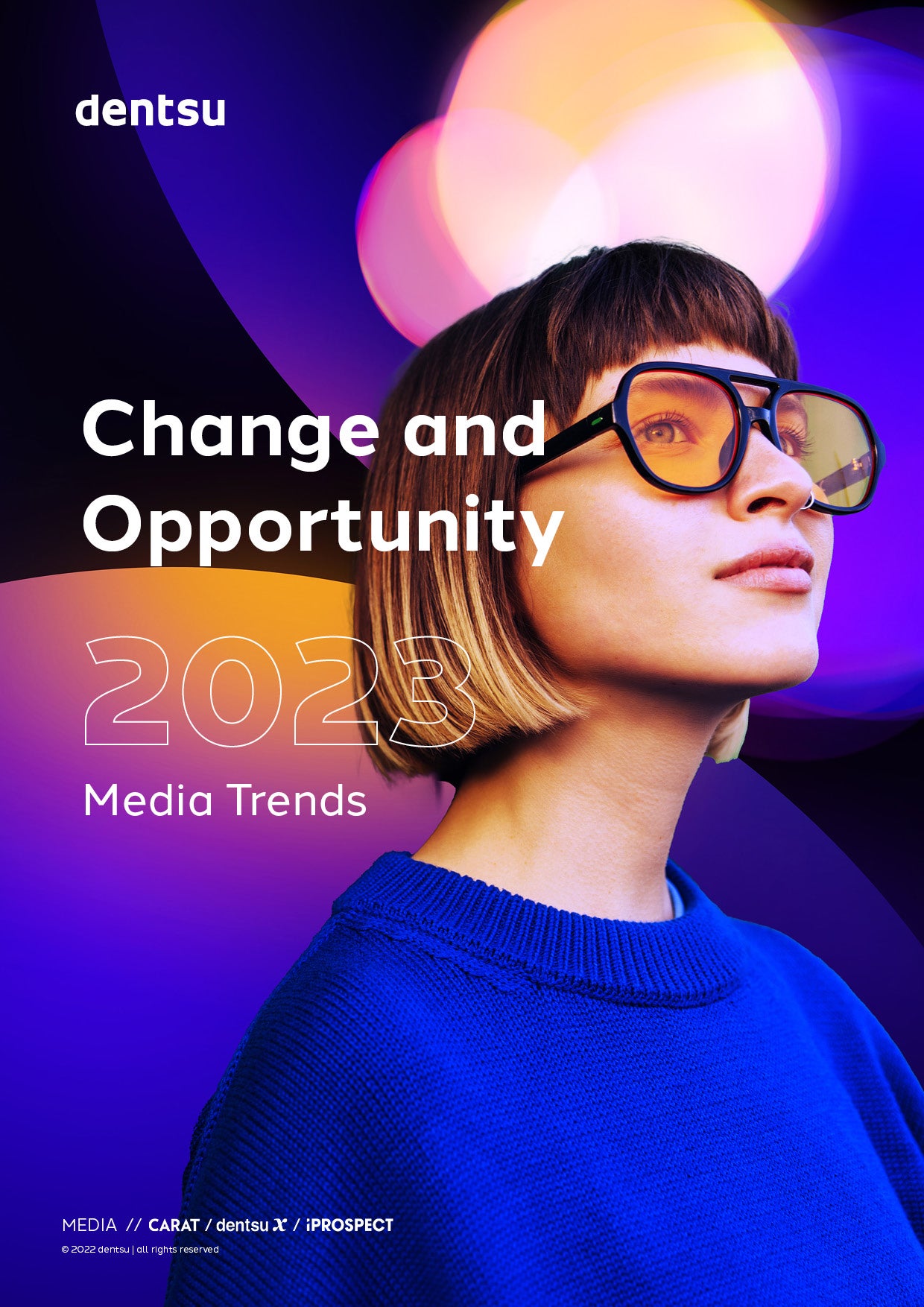 10 trends for 2023
Here are all the Media Trends 2023 dentsu executives expect to be key...
Content
AVOD eats SVOD - new ad-supported streaming services could grow revenue while increasing subscribes.
Games Everywhere - media services and social platforms will aim to add games.
Attention Brings Back the Essence of Advertising - new attention metrics will level actual consumer attention.
Commerce
From Going Shopping to Always Shopping - with ubiquitous retail channels, shopping becomes an always-on state of mind.
Retail Media Shakes Up Adland - ads on retailer sites bring creative close to point of purchase.
The Rise of the Super App - inspired by Asia, social and commerce apps diversify their offerings.
No Way Back for Third-Party Cookies - transition from the old identifiers goes into overdrive.
Community
'Going Live' goes a long way - services will discover how live content brings communities together, with live commerce taking off.
Responsibility takes centre stage - societal concern will drive more brands, while sustainable supply chains will be a top priority.
Social algorithms give users what they don't know they want - playing catch-up to TikTok, social platforms will focus less on surfacing followed content and more on the right content.